Key elements,a perfect dialogue.
Native iOS App (iPad)

Manage the day-to-day running of your store in the easiest way.

Back office (web)

Configure and manage the foundations of your business from anywhere.

Integrations


Connect everything to your software ecosystem (current or future).

Typical hardware

Complement it with other elements that you need: 
Printer – Intelligent cash drawer – Scale – Payment terminal.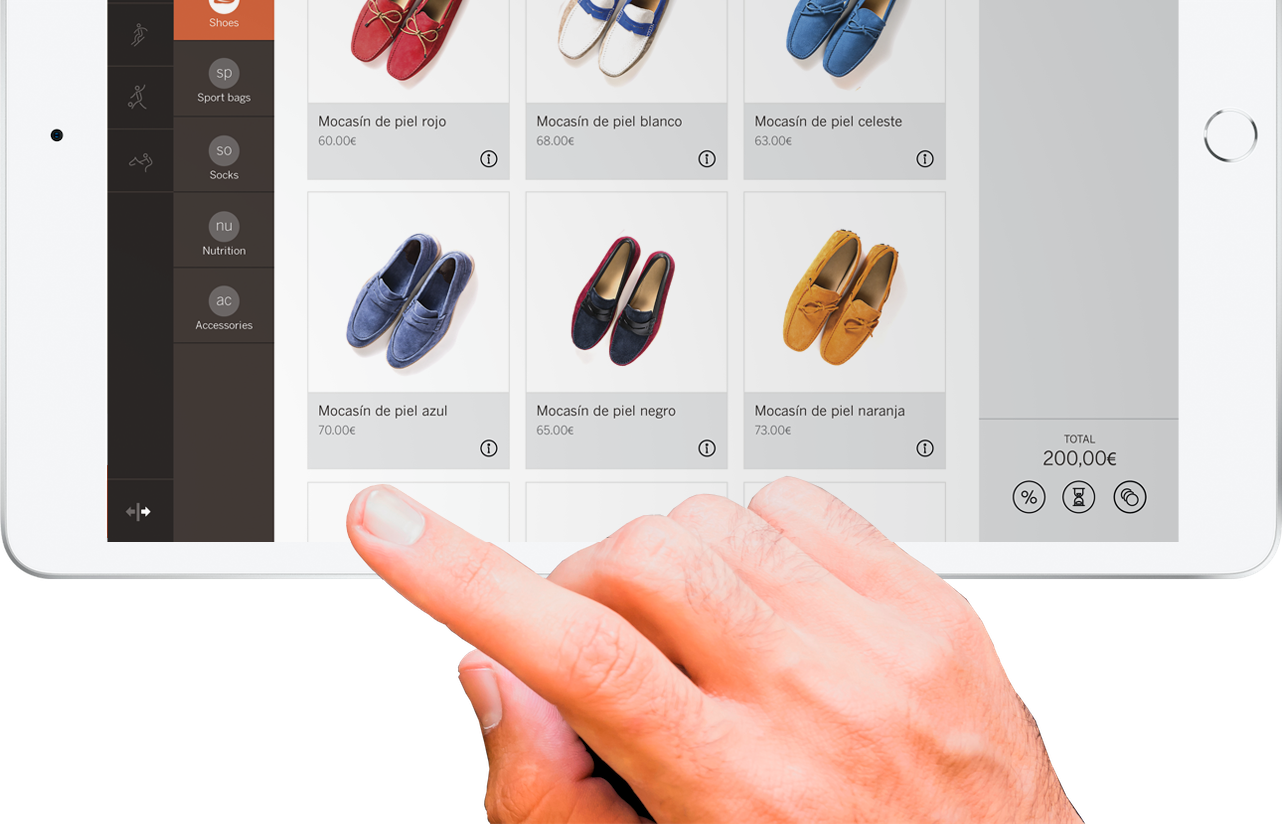 Your catalog always at your fingertips.
With Revo RETAIL, you organize your products and categories your way. Use the smart filters to find what you are looking for and see the suggestions for similar products.
Updated information.
Link the products with any information you need: sizes, colors, or any other variable. You will always see the availability of each product from all stores in real-time.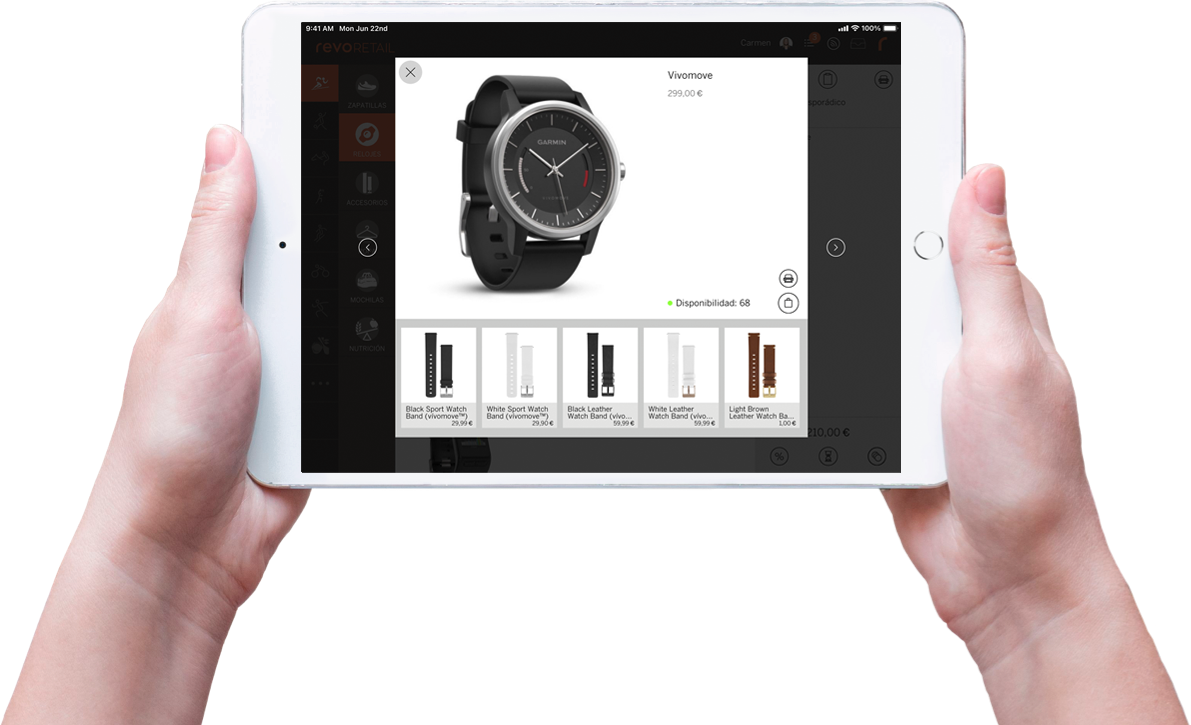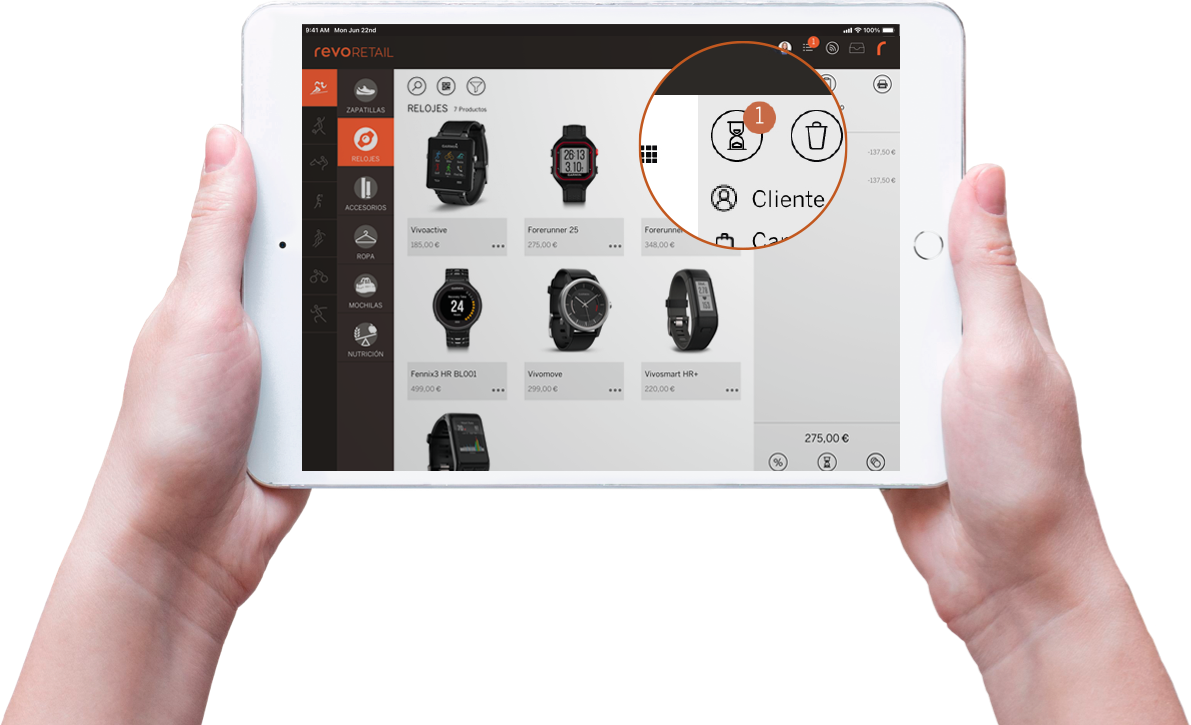 "Parked" tickets.
Revo RETAIL allows you to put a ticket on hold while you do something else. You can retrieve that parked ticket at any time from the menu.
The iPad camera, your barcode reader.
Use the iPad's camera or a Bluetooth reader to read barcodes.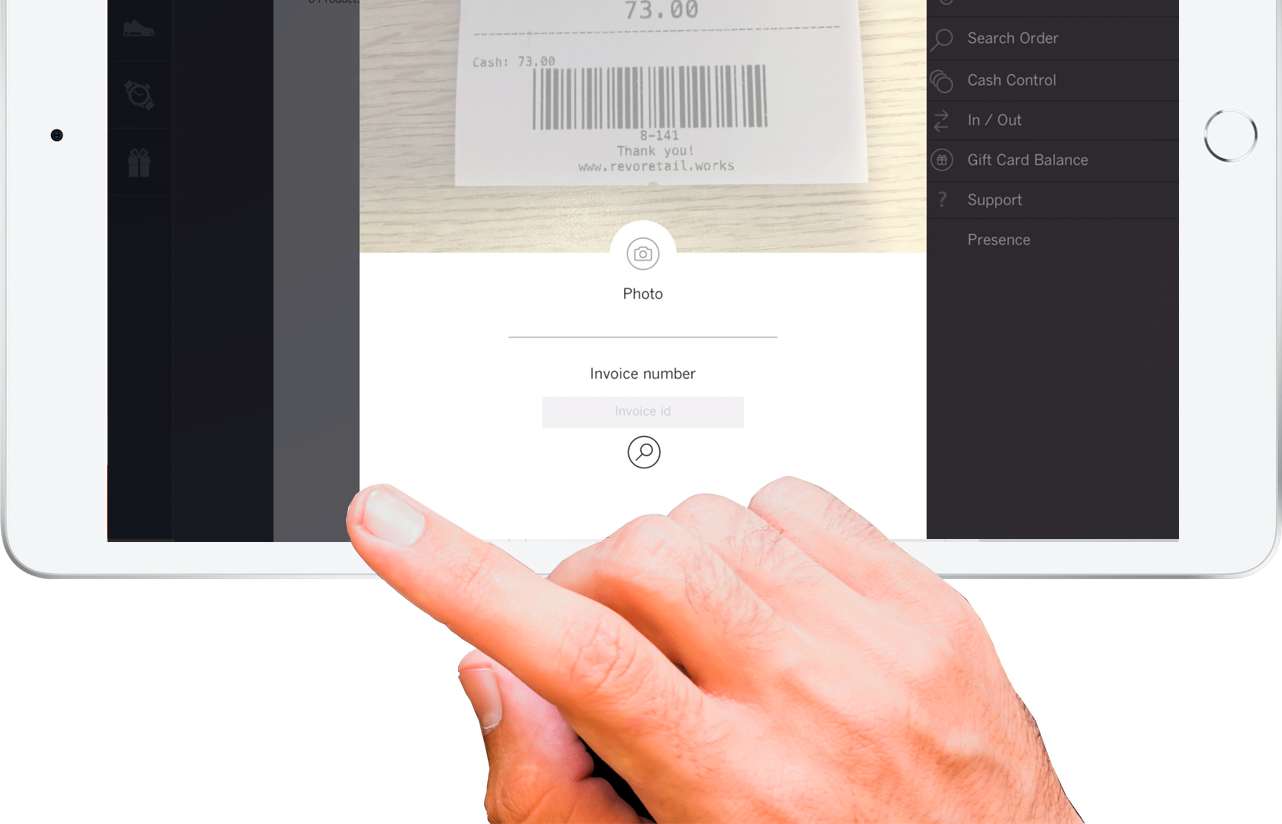 Non-stop
Online and offline operation, allowing you to continue operating even if the network connection is lost.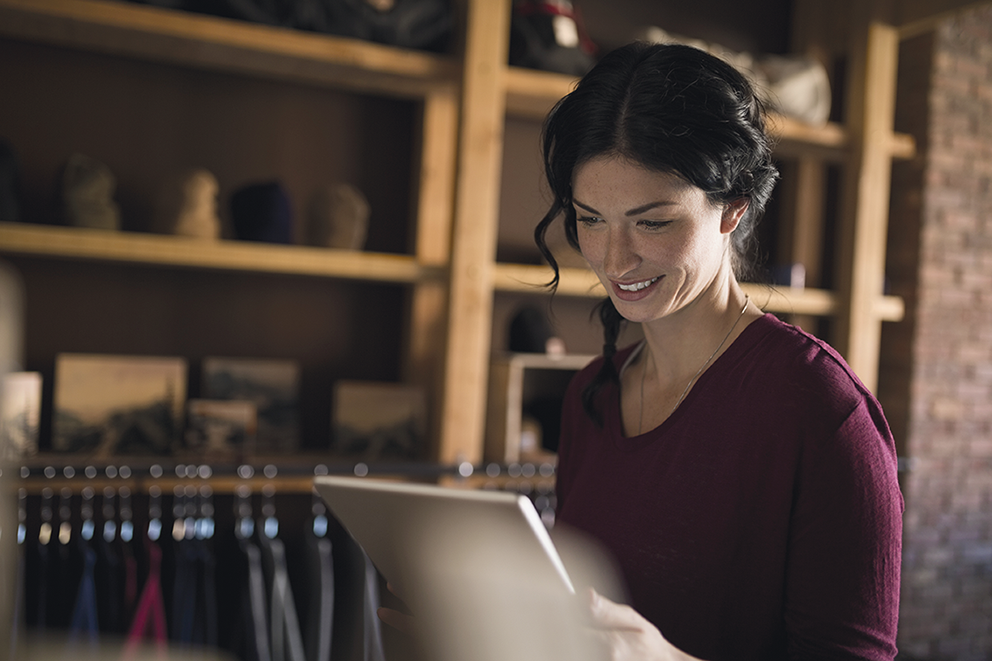 REVO makes bulk selling very easy. We weigh customers' containers before they fill them and retrieve the tickets when they are finished.
– Olga Rodríguez, Yes Future supermarket
Set up and manage
your business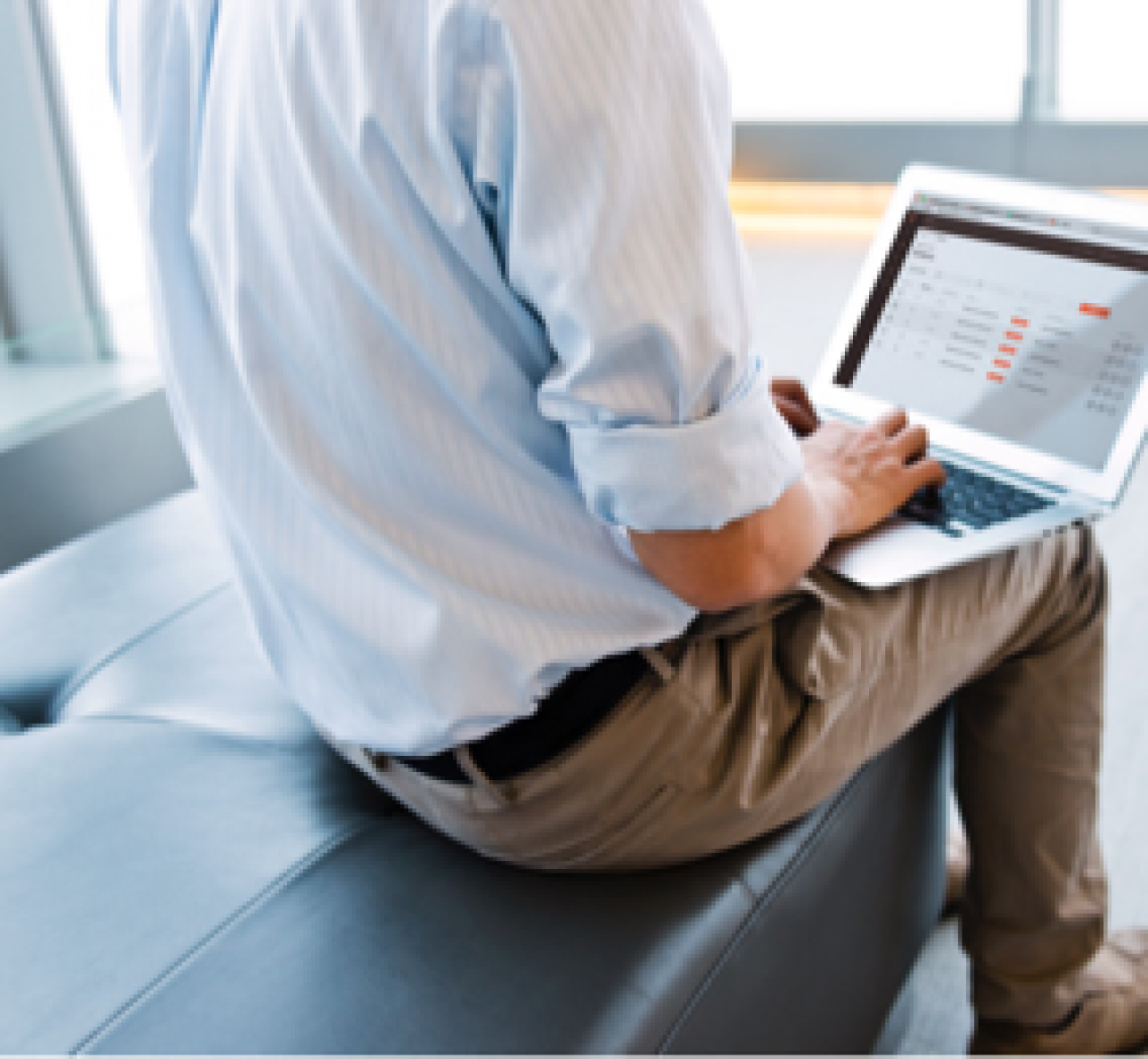 ---
Business configuration
Manage and analyze your business from any device with a web browser.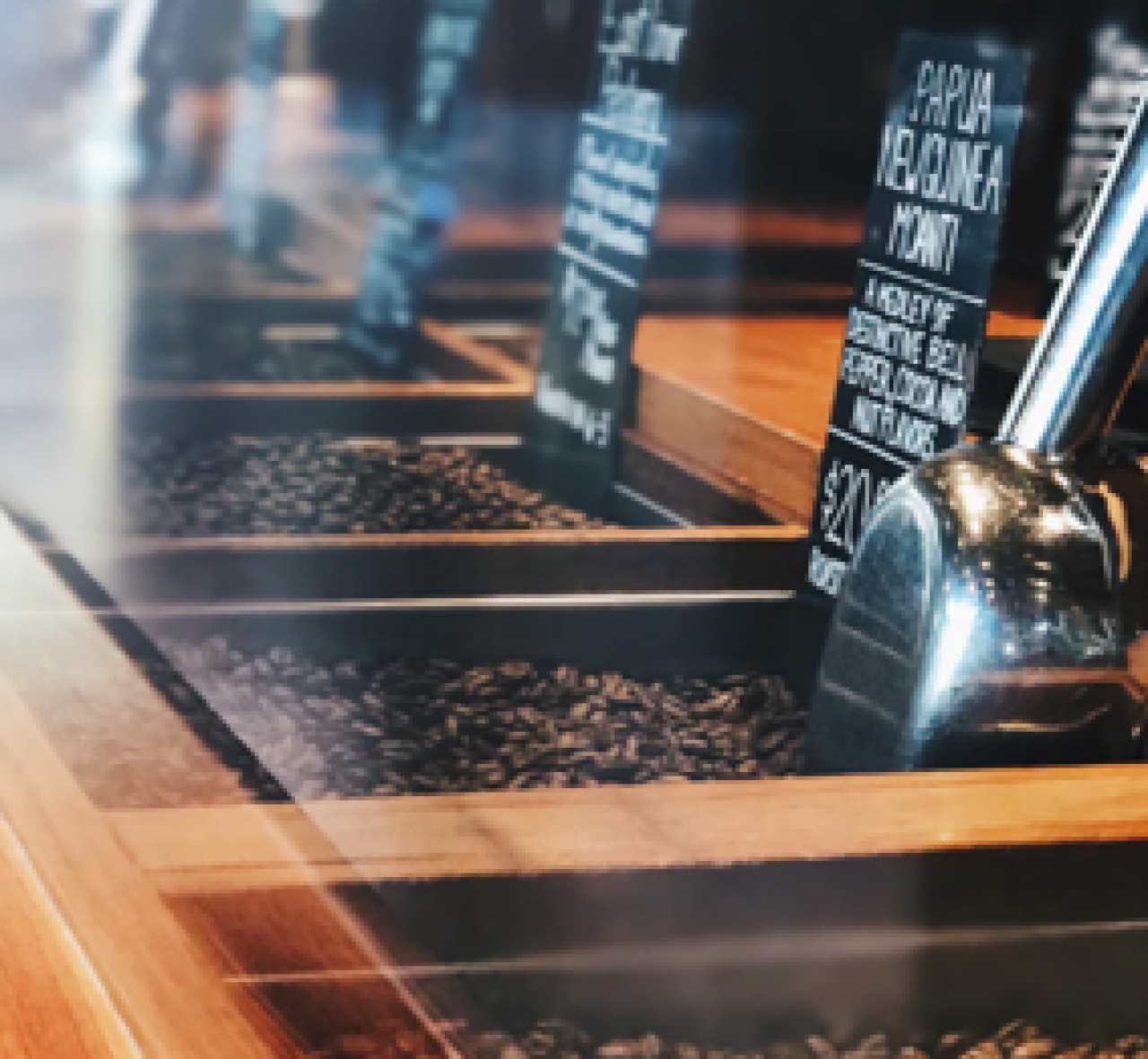 ---
Chains and franchises
Manage common elements shared by several points of sale from a single database.
Our standard satellite apps
Stock under control

Check your stock on your tablet or cell phone directly in your warehouse, without the need to move from place to place.

Your business,
always at your fingertips

Access your key business data
at any time and on any smartphone.

A happy ending to every purchase

A customer display with a clear summary of the purchase and promotional messages of interest.
Solutions supported by Revo RETAIL
Satellite apps included
No additional cost
Other compatible satellite apps
At additional cost
Frequently Asked Questions
Why should I use Revo RETAIL in my business?

+

Revo RETAIL facilitates the day-to-day running of your store or service business.

 

· Improve daily operations and communication with your staff and customers.

· Manage your entire business from anywhere, anytime.

· Analyze easily and in real-time what is happening in your business for better and more agile decision-making.

· Connect your point of sale with the best software and hardware solutions, whether from REVO or third parties.

What devices do I need to use Revo RETAIL?

+

To use the Revo RETAIL app in your business, all you need is an iPad.

You can access the back office using a computer or any device with a browser.

Can I try Revo RETAIL without obligation?

+

I have several stores, can I use Revo RETAIL in all of them?

+

Of course. In addition, with Revo RETAIL, you will have options that streamline management of a business with several points of sale (duplication of common elements, a single login to access several accounts, user permissions, etc.).

How many users can I add?

+

Revo RETAIL has no user limit, i.e., you can add as many users as you want. What matters is the number of devices and printers you want to use.

Will I then be able to upgrade and downgrade devices and printers at any time?

+

Yes. Revo RETAIL adapts to you and grows with you. You can upgrade or downgrade devices and printers at any time.

And will I be able to integrate Revo RETAIL with my current IT ecosystem?

+

Of course, if you have an ERP, an online store, etc. Check out all the many software integrations we can offer you. Likewise, we integrate with the leading hardware elements on the market: POS printers, bar code readers, scales, intelligent cash drawers, etc.
We move through the clouds.
And that's a good thing
Cloud

For data that is well stored, always available, and always up to date.

Web

To access a simple configuration of your business, anywhere.

iOS

To enjoy a robust, secure, reliable, and up-to-date system.

iPad

For unbeatable mobility, usability, and design.